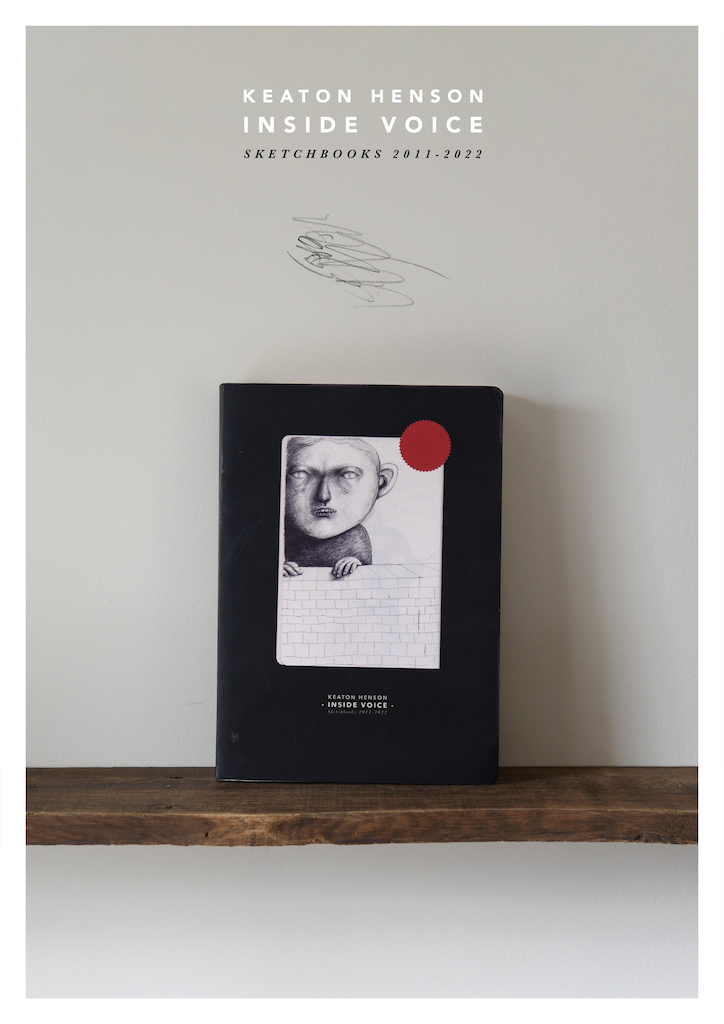 OUT 12TH OCTOBER 2022
Inside Voice is a deep dive into the fascinating and personal pages of Keaton Henson's scuffed and well worn sketchbooks, spanning over ten years of drawing and writing on benches, trains, hotel rooms and at home, it is an unfiltered glimpse into Keaton's subconscious, as well as a beautiful art book of works without awareness.
Bound beautifully with a removable cover and printed inner cover, the pages were painstakingly curated and scanned at high resolution to capture the feeling of rifling through the real books.
16th September 2022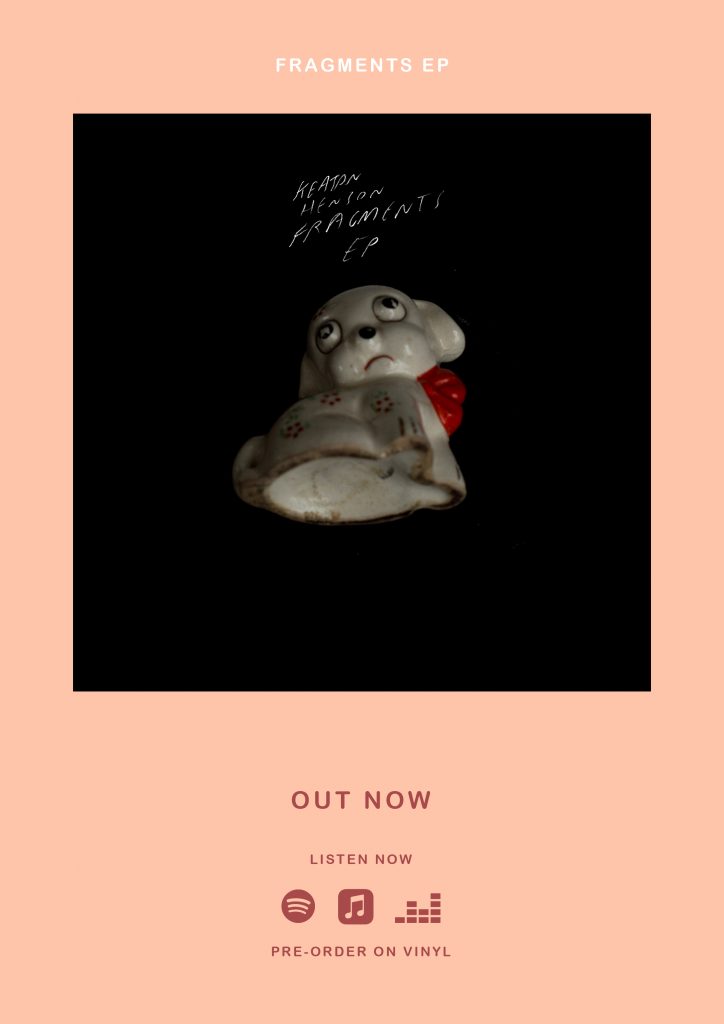 FRAGMENTS EP
OUT 8TH OCTOBER
Fragments EP was made as a companion piece to last year's Monument LP, written and recorded at the same time. Whilst the lyrical themes and subjects may stray from Monument's poignant subject matter, in its sound and atmosphere, it feels suitably entwined.
The eight tracks that form the EP orbit a sweeping kaleidoscope of sonic shapes, shades and textures. Keaton's voice offers lyrics in an almost frozen romanticism. It's a voice that sounds rooted in turmoil but also of strength. A happy sadness. Bleakly beautiful.
Before Growing Old, Limb, and No Love Lost are fine examples of that vocal prowess and its mournful tenderness. Thematically, it's a record with no linear message, albeit touching on the processes of ageing and a grapple with, or understanding, of one's own self-worth.
Julien Baker shares a mic on Marionette. A songwriter of due reverence herself, Baker and Keaton share an affinity with the power of hushed words, fizzing melodies, and an innate wisdom.
Fragments EP and Monument are two fine bodies of work by this singular, unique British artist, and two empathetic records of sorrow and strength.
27th August 2021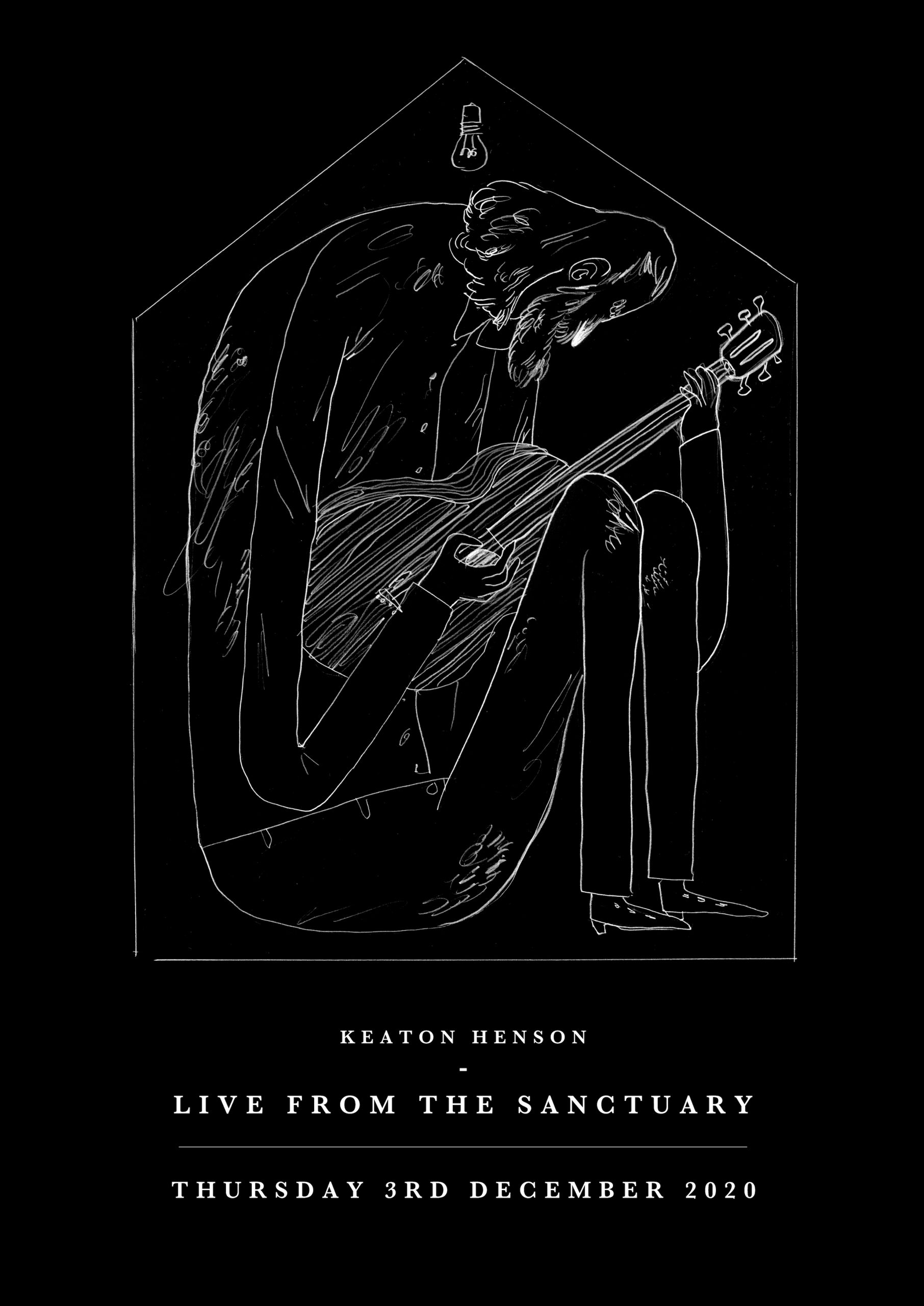 LIVE FROM THE SANCTUARY
A LIVE STREAM EVENT
Keaton Henson is pleased to announce details of a live stream show on 3rd December. "Live From The Sanctuary" with tickets on sale now. It follows the release of his acclaimed new record, "Monument", out now via Play It Again Sam.
The show will kick off from 8:00pm, and be available to view up to 24 hours later to all ticket holders. It's Keaton's first show in years, and caps a fine year for the returning musician. As an artist who rarely performs live, this will be a unique opportunity to watch him up close, performing songs from Monument and past albums, with all the hushed intimacy one comes to expect form a Keaton Henson live show. From a private space, created specifically for the evening, surrounded by objects of meaning.
This is the first opportunity to hear Keaton perform the new songs live.
BUY TICKETS AND LIMITED BUNDLES HERE.
25th November 2020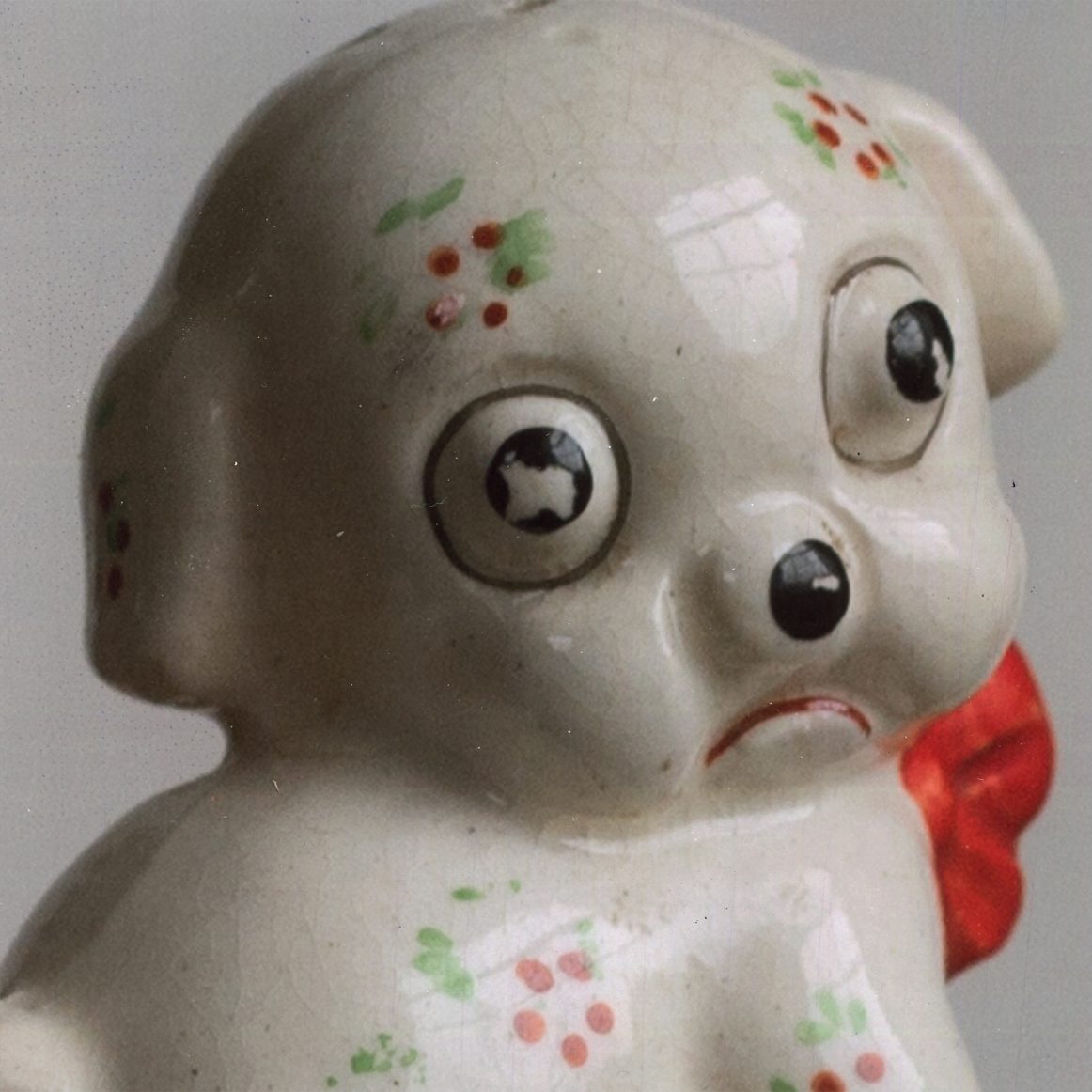 MONUMENT
OUT TODAY
Keaton Henson has shared his captivating new album, Monument, released today via Play It Again Sam.
Deserving of the praise Keaton's enjoyed throughout his career to date, he is an artist who refuses to succumb to the pressures and expectations of self-promotion in 2020 with little to no social media presence, and rarely giving media interviews either. For such a tact, the music needs to do all the talking for you and crucially. Monument does that beautifully.
"It is not, I hope, a dark mud-mire of a record about grief and loss, but one about how grief and loss colour the rest of our lives, it is all the ups and downs of my past few years seen through a prism of losing people. For me the profound thing about dealing with someone's death, is how much brighter it makes life seem in comparison. as though you have been staring at something so dark, and in such stark monochrome, that when you do look away everything else is suddenly in vivid colour, and the hopes and joys of light are more apparent than ever. So it's certainly not that this album doesn't have its share of the dark stuff, but it has the light, the hope, as well."
23rd October 2020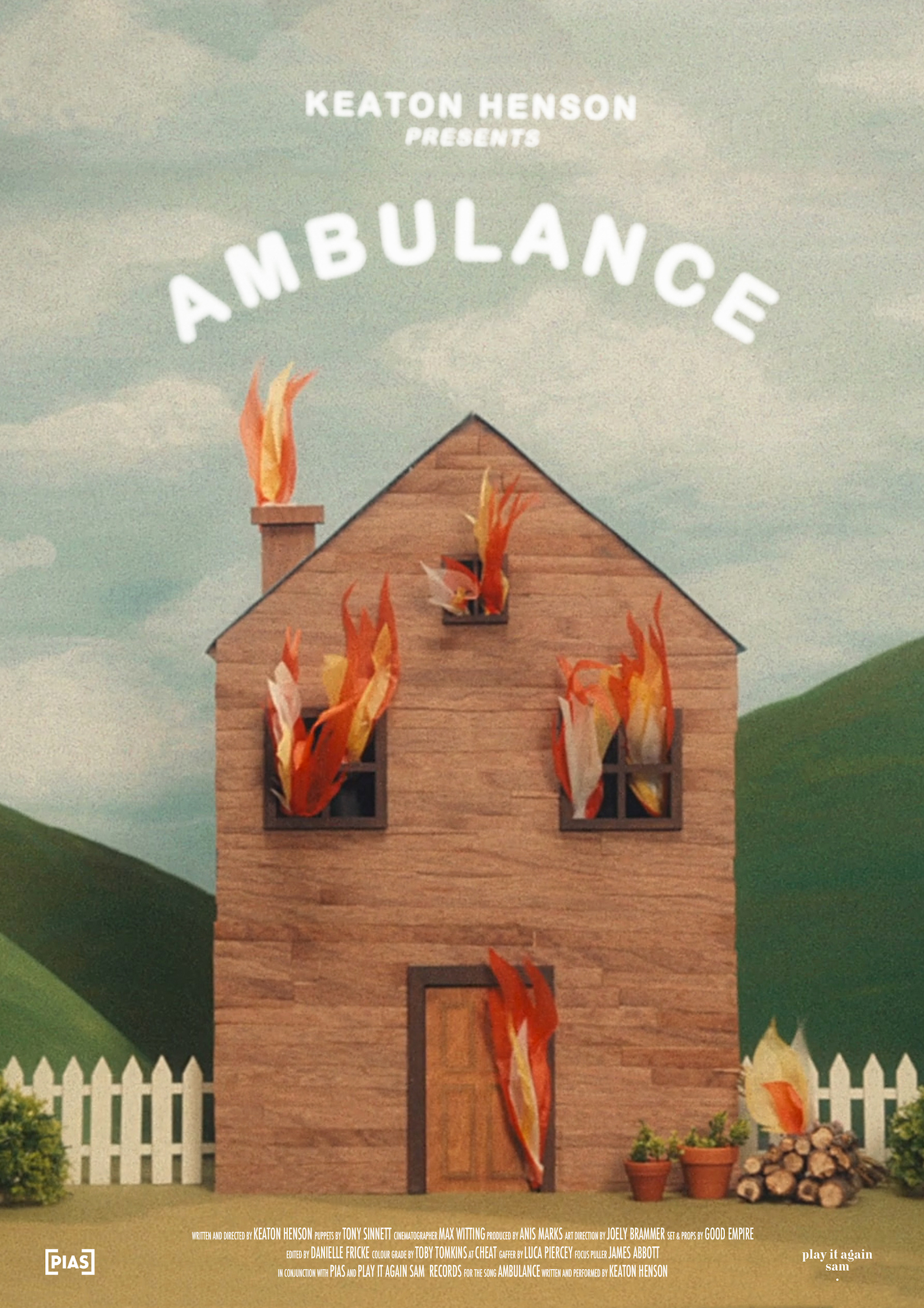 AMBULANCE
Highlighting Ambulance as a stand-out Monument single, Keaton explains: "Ambulance is an entertainer's cry for help, mistaken for a pop song, and applauded instead of aided. Being an artist is a great honour, but sometimes it can feel like you're having a seizure and being mistaken for dancing."
It is accompanied by an intricate video directed by Keaton, in the nostalgic style of a 70s children's tv show. All told through marionette puppets, we see a character, perhaps representing Henson's aforementioned desperate entertainer, slowly falling apart, while the camera lingers, and the bright colours remain around him.
23rd October 2020